Wellington City Councilor Nicola Young has called for the city to start flying Wellington's flag, which hasn't been in regular use since the 90s.
This was a new learning experience for me – as a Wellingtonian, I had no idea we had a flag. But I gotta say, the flag looks awesome.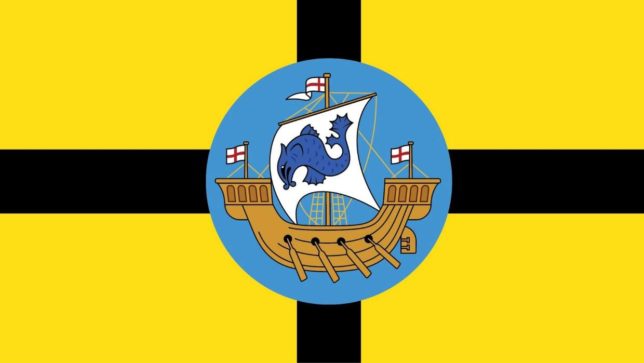 There's a dolphin and a boat and more flags in the flag!!!!! This quite possibly one of the coolest flags I've seen. How many have a dolphin? The yellow and black both look great as well.
It has been raised that this flag does represent colonialism, but as councilor Young said, colonialism is part of Wellington's history. Also, it doesn't need to represent anything if we don't want it to – in the end, it's just a piece of cloth.
But however cool this flag is, it is, in the end, a trivial matter, and not something worth spending money on. Wellington does have better things to use it's rates on. But god damn I wish that wasn't the case, because this flag rocks.
(Also apologies – I know this is a few days old. I've had exams recently, so my next few posts will be me trying to catch up with the events of the past few days)